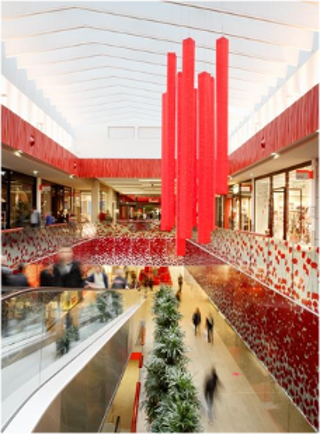 Trading constitutes a crucial aspect of the economic landscape especially in the Free Zone of Nouadhibou. It plays a vital role in the creation of jobs.
In the course of the city growth and the increasing standard of living in the Free Zone, trading will gear up to play a more central role in the metropolitan development.
Indeed, the growth of this sector is well underway as evidenced by the emergence of some supermarkets and commercial signboards.
Nouadhibou Free Zone plans to implement an overall strategy to attract international operators capable of stimulating the development of business hubs and attractions such as Malls in the region of Nouadhibou.
From the perspective of a diversified model of trade and commercial development, the Free Zone capitalizes on a two-term strategy :
In the short term: a support commercial function for the new residents. This constitutes mapping up the development of housing to incorporate commercial hubs and local facilities placed on the premises of centrality and equipment ;
In the long term with increasing purchasing power, the emergence of commercial centers supported by international operators and receiving additional customer base related to the growth of mining , industrial, service and tourism.