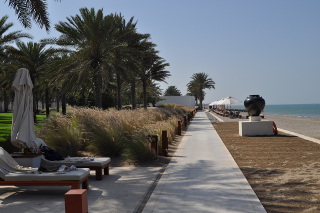 Tourism in Mauritania has seen a boom with the arrival of the first charters in the 90s, likewise tourism in Nouadhibou is on the rise with the advent of the Free Trade Zone.
Indeed, beyond its status as the economic capital of Mauritania, the peninsula of Cap Blanc is also a favorite tourist destination for both locals and foreigners.
With its charming sites, natural mangroves, emerald sea, wonderfully sunny beaches, cool summer climate, the charm of its irresistible landscapes and many other attributes, tourism in Nouadhibou has, undoubtedly, strong advantages.
Thus, the Free Zone Authority is determined to instill a decisive milestone in the evolution of the city, a number of reforms and infrastructure developments will emerge. Tourism occupies a prominent place in these reforms.
Also, in the field of services, the city of Nouadhibou is at the crossroads of sea routes, an interface between Europe, North Africa and sub-Saharan Africa, a strategic location for international business. In the prospect of developing the services sector and making it a center of excellence, Nouadhibou Free Zone will realize momentous projects to that effect.