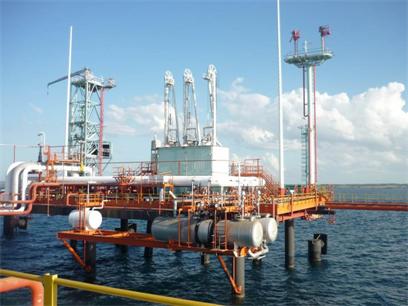 Due to its strategic position Nouadhibou is the backbone when it comes to the development of industrial activities. Alongside its key activities (fishing, mining and, in prospect, oil and gas), the city benefits from its proximity to the ore port used for discharging the National Industrial and Mining Company (SNIM) iron-ore coming through by train from Fderik-Zouerate mines. Therefore, Nouadhibou Free Zone Authority decided to establish an environment that will be conducive to the development of other sectors :
Logistics sector : Mauritania has a long history based on economic activities and trade exchange. The special outline of the Free Zone, land availability and good location on sea routes, are fundamental crucial assets to develop and expand this vocation of the Mauritanian economy to trading. Favourable Conditions will be deployed to provide space for warehousing and storage of goods in order to allow the import / export activities.
Power and Energy Sector : a very structured vision for the economy of Nouadhibou will be combined with the prospect of a wider development of the sector in the country and sub-region.
Civil Works/ Construction : Nouadhibou Free Zone puts the development of the sector in terms of both quality and quantity as one of its major priorities.
Ship mechanics and repair industry : The deployment of this sector is essential to meet the needs of the mining and fishing activity.
Large manufacturing industries : Like other countries, Nouadhibou Free Zone plans to attract large industrial plants (automotive, machine tools, furniture, etc…). Wide-ranging land reserves are available to accommodate such industrial projects